Hyperflex Wetsuits Men's Voodoo 6/5/4mm Hooded Front Zip Fullsuit, Black, M – Surfing, Windsurfing & Kiteboarding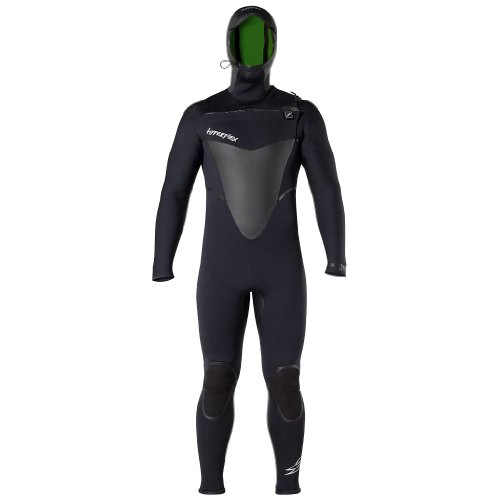 Hyper flex's new Voodoo HFZ brings major advancements in cold water wetsuit technology. Highlighting Voodoo is the introduction of Atomic Foam Super Stretch Neoprene, which we internally-lined with our new AQ6 thermal fabric. Additionally, the Chest/Back/Hood is equipped with our new Reactor Core+ insulation panels. Voodoo HFZ also benefits from our new Cocoon Entry Point & Closure System design. All seams are glued and blind stitched and sealed with our Fusion Weld liquid tape. Simply put, Voodoo increases warmth without increasing thickness allowing you to surf lighter, longer and warmer.
Product Features
PERFECT FIT: Super stretch neoprene infused with a higher count of air cells allows for more insulation at the same thickness and weight.
THERMAL: Constructed with a thin fibrous fabric which internally lines the suit increasing warmth, comfort and quick dry properties.
MULTI-SPORT: Designed for all water sports including surfing, paddleboarding, windsurfing, water skiing, wakeboarding, etc.
EASY ENTRY AND EXIT: Cocoon Entry Point & Closure System gives surfers an easy entry and exit while also sealing water out with an anti-flush head gusset panel.
WATERPROOF TECHNOLOGY: New liquid sealant technology forms a molecular bond preventing water exchange, thus increasing seam strength and durability.

Reblogged 7 years ago from www.amazon.com