The SeasnugTM New From Seavenger. It's a Perfect Fit for Everything on the Sand. (Blue Waves, S – Size 6-7)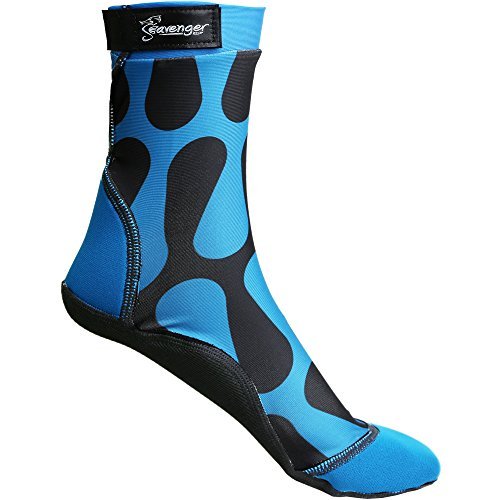 SeaSnugs are just that, a very cool sock that's just snug and light enough to put on and leave on all day at the beach. And SeaSnugs come in every cool color and pattern you can imagine.
There are 5 surprising SeaSnug solids in stunning BLACK, BLUE, DARK BLUE, PINK and YELLOW. Plus Seavenger came up with 5 more wild pattern ideas that'll definitely have your beach buds asking, "where'd you get those great socks?"
SeaSnug Patterns come in five unique Snug Styles: YELLOW RIBBON, BLUE ROBIN, RED FEATHER, MAROON BURST and BLUE WAVES.
SeaSnugs have all the features you want for snorkeling, beach sports, volleyball and just beach hangin':
Product Features
Super stretchy comfy Lycra upper with adjustable ankle cuff
Tough Neoprene sole for standing up to scorching summer sand
Great for tide pooling, beach combing, snorkeling and chilling beach-side
Seavenger-designed and built for top quality
All sizes available: XS to 3XL

Reblogged 7 years ago from www.amazon.com