Joshua Tree Sun Stick – SPF 50 Natural Sunscreen for Exposed Faces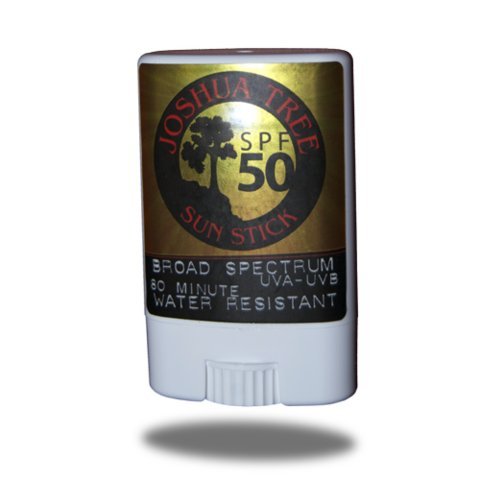 This mostly organic, totally natural, dry-touch foundation stick is designed for an active life under the sun… On the rocks, water, and snow! Weighing in at SPF 50, It is very water, sweat, and freeze proof, with a pleasant fresh scent, and a translucent skin-tone tint… Just enough tint to see the application, but not so much to leave you looking like a clown (visible application – rubs in clear). Non greasy. Heals damaged skin with the same freshly brewed herbal extract used in Joshua Tree's renowned Healing Salve.
Product Features
Mostly organic, 100% natural care for exposed faces on brilliant sunny days
Very Water Resistant – Let's go surfing!
Very Sweat Resistant – Won't Run into your eyes!
Very Freeze Resistant – Great for "blue bird" days on the slopes!
Protect and heal with one convenient product.

Reblogged 7 years ago from www.amazon.com